Allsup's Celebrates 50th Anniversary of Its World-Famous Burrito
Allsup's Celebrates 50th Anniversary of Its World-Famous Burrito
Allsup's Celebrates 50th Anniversary of Its World-Famous Burrito
The c-store is offering special deals and discounts for a year.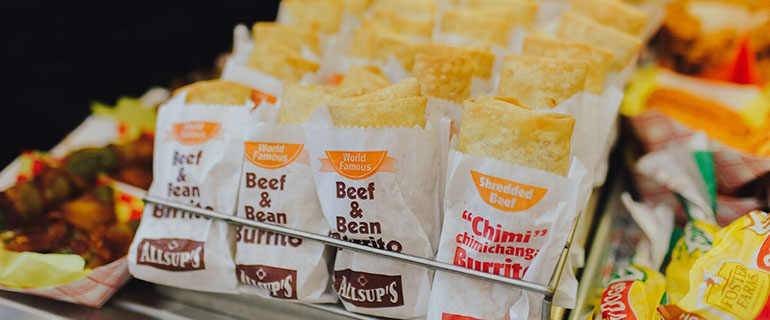 Yesway, the parent company of Allsup's, invited fans to join the companies in paying tribute to the World-Famous Allsup's Burrito in celebration of the burrito's 50th anniversary.
Allsup's was the first convenience store to deep fry a burrito. The legacy of the Allsup's burrito started in New Mexico as an accident when baked burritos made their way into a doughnut fryer in 1974. When Mr. Lonnie Allsup, the c-store's founder, saw that customers could not get enough of the deep-fried burritos, a classic was born.
The burritos come in three main flavors: the original Beef and Bean Burrito, the Hatch Green Chile and Cheese and Allsup's "Chimi" Chimichanga. The burritos even inspired singer-songwriter Aaron LaCombe to write the song "Ode to the Allsup's Burrito."
The company sells about 27 million burritos each year across 441 Yesway and Allsup's stores throughout nine states.
To kick off the celebrations of the milestone, all the stores under the Yesway and Allsup's brands will offer its rewards members a Tallsup fountain drink for 50 cents with the purchase of two Beef and Bean Burritos. More promotions and events will be announced throughout the coming year.