Automakers Alter EV Plans
Automakers Alter EV Plans
Automakers Alter EV Plans
Ford and General Motors scale back electric vehicle production, while the hybrid market remains hot.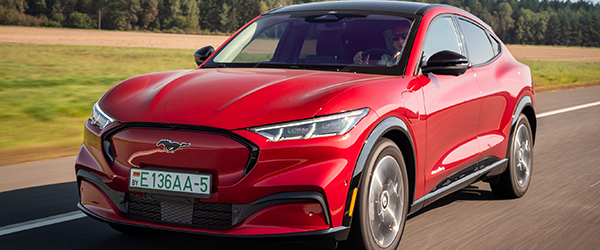 Various automakers are pulling back on their electric vehicle plans, including Ford and General Motors, in the face of the United Auto Workers Strike and decreased EV sales, reported Reuters.
Ford recently reached a tentative labor deal with the United Auto Workers, which included a 25% wage hike for 57,000 workers over four and a half years. Following this agreement, the auto company withdrew its full-year results forecast due to "uncertainty" over the pending ratification of the deal and warned of continued downward pressure on electric vehicles.
John Lawler, CFO at Ford, said that the company expects the contract will add $850 to $900 in labor cost per vehicle. Lawler also stated that due to "tremendous downward pressure" on prices, Ford will delay some of its planned multibillion dollar investment in new EVs and battery production capacity.
In July, CEO Jim Farley announced that Ford would slow its focus on "money-losing" EVs, shifting its investment toward Ford's commercial vehicle unit and gas-electric hybrids.
General Motors also withdrew its 2023 results forecast this week and is reworking its EV strategy. CFO Paul Jacobson said the company is abandoning its goal of building 400,000 EVs through mid-2024.
Reuters reported that GM's CEO Mary Barra said the automaker "is also slowing the launch of several EV models to cut their costs, and pulling back on EV product spending. GM will save billions thanks to a decision to redesign and relaunch the Chevrolet Bolt EV, using lower-cost lithium-ion batteries, and jettisoning an earlier plan to spend $5 billion for several new entry-level EVs."
Additionally, the company is delaying its plans to retool a plant in Michigan for electric trucks.
Meanwhile, Toyota Motor Chairman Akio Toyoda said that "people are finally seeing reality," and that the industry was realizing that there isn't a single answer to reducing carbon emissions, reported the Wall Street Journal. Toyoda, speaking as the head of the Japan Automobile Manufacturers Association, has long stated that the auto industry should invest beyond just electric vehicles, including hybrid gas-electric cars.
As higher interest rates deter customers from buying fully electric vehicles, Toyota's head of sales in North America said that the hybrid market is "smoking hot." Last month, Toyota had only a week's worth of Prius hybrids in stock, while it had over two months' supply of its electric SUV, the bZ4X, according to the Journal.