BREAKING NEWS: Fed to Consider Revising Debit Card Swipe Fees
BREAKING NEWS: Fed to Consider Revising Debit Card Swipe Fees
BREAKING NEWS: Fed to Consider Revising Debit Card Swipe Fees
Updates to the 12-year-old regulation have been long awaited.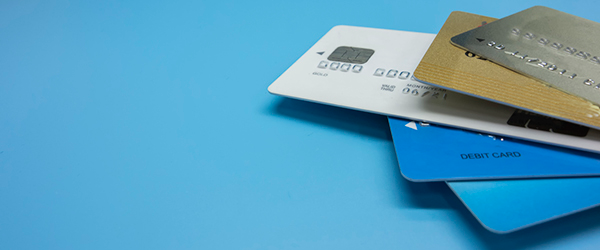 The Federal Reserve Board of Governors will meet next week to consider revising its 12-year-old regulation on debit card swipe fees.
The Fed announced that it will meet on Wednesday, October 25, to discuss "proposed revisions to the Board's debit interchange fee cap." No other details were released. NACS welcomes the news and previously petitioned the Fed asking for a change.
"Debit cards are an electronic version of checks that have saved banks billions compared with handling paper checks, but swipe fees make them much more expensive for merchants and drive up prices for consumers," said Doug Kantor, NACS general counsel and Merchants Payment Coalition executive committee member. "The Fed tried to address high debit card fees over a decade ago but didn't go far enough, and banks' costs have continued to fall while fees have stayed the same. It's time for the Fed to update how much banks are allowed to charge and recognize that consumers, merchants and the economy can't afford overinflated fees."
Debit card swipe fees cost merchants and their customers $34.4 billion in 2022, up 5% from 2021, according to Nilson Report. Including all types and brands of cards, debit and credit swipe fees totaled $160.7 billion in 2022, an amount that has more than doubled over the past decade.
The fees are most merchants' highest operating cost after labor, driving up consumer prices and amounting to over $1,000 a year for the average family.
In 2010, Congress passed the Dodd-Frank law, which included the Durbin Amendment, giving the Fed the power to set caps for banks and financial institutions. The legislation required that debit card swipe fees be "reasonable" and "proportional" to banks' costs. The Fed found that banks' average cost to process debit transactions was about 8 cents.
Since 2011, banks that have at least $10 billion in assets and follow rates set centrally by Visa and Mastercard have been allowed to charge no more than 21 cents per debit card transaction, plus 1 cent for fraud prevention and 0.05 percent of the transaction amount for fraud loss recovery. Banks can charge more if they set the fees themselves, but no major banks have done so. Smaller banks are exempt and can charge as much as they like.
The 21 cent rate has remained in effect even though surveys conducted by the Fed every two years have shown that banks' costs per transaction have fallen steadily since then and were at an average 3.9 cents as of 2019.
The Wall Street Journal notes that "the Fed can lower the cap if it determines the costs for processing debit-card payments are declining, but it has never done so."
The swipe fee regulation and a related provision of the 2010 law giving merchants the right to choose which networks process debit transactions have saved merchants an estimated $9 billion a year. Around 70% of those savings has been shared with consumers. However, the savings could have been higher had the Fed set a lower rate or adjusted the rates following the banks' falling costs.
Separately, NACS is advocating for the passage of the Credit Card Competition Act. Discover what you can do to help here.