Buc-ee's Eyes Expansion Into Wisconsin
Buc-ee's Eyes Expansion Into Wisconsin
The Texas-based retailer currently has stores operating or under construction in nine states.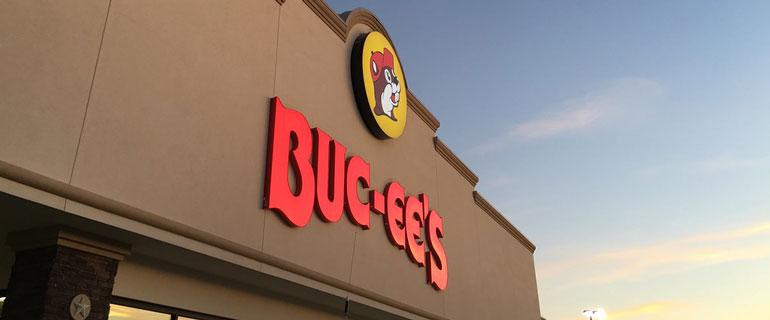 ALEXANDRIA, Va.—Buc-ee's was exclusively in Texas up until 2019. That's when it opened a location in Alabama. Since then, the retailer has expanded into Florida, Georgia, Kentucky, South Carolina and Tennessee. Locations in Colorado and Missouri are under construction.
The Great Lakes region could be next. The Milwaukee Business Journal reports that the retailer is proposing a location in DeForest, north of Madison. "Buc-ee's has proposed building an approximately 73,400-square-foot building plus 120 fueling positions under two canopies. There would be about 613 parking spaces, including 20 dedicated for electric vehicle charging."
Stan Beard, real estate director for Buc-ee's, explained that there's a constant level of traffic, spiking in the summer. The location "ends up on the route to or from somewhere," he said. In particular, it would be on the route for drivers heading from Milwaukee or Chicago to popular tourist spots in Wisconsin, such as Wisconsin Dells and the north woods.
NBC15 in Madison also reported on the story: "Soon there may be more than one Bucky in Wisconsin. Buc-ee the Beaver, the Texas gas station mascot, could be joining Bucky the Badger.Known for its clean bathrooms, endless gas pumps and brisket, Buc-ee's is looking at opening its first location in Wisconsin."
The channel reported that Alex Allon, the community development director for DeForest, is looking forward to the Beaver's arrival. "We stopped at one of their Tennessee stores," Allon told NBC15. "Smelled like brisket the second I walked in the door, and I was sold."
In November, Buc-ee's broke ground in Luling, Texas, on a site that will be the largest Buc-ee's in the country.