Canadian Deal Shows Swipe Fees Could be Lowered in U.S.
Canadian Deal Shows Swipe Fees Could be Lowered in U.S.
Canadian Deal Shows Swipe Fees Could be Lowered in U.S.
The country has agreed with Visa and Mastercard to lower average swipe fees from 0.95% to 1.4%.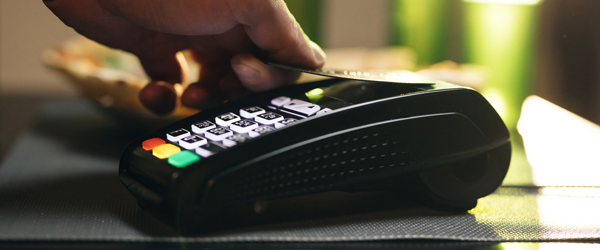 WASHINGTON—The Merchants Payments Coalition said an agreement in Canada to lower credit card swipe fees shows that the fees could be reduced in the United States as well.
"If Visa and Mastercard can afford to reduce their swipe fees in Canada, there's no reason they can't do the same here," said Doug Kantor, NACS general counsel and MPC executive committee member. "U.S. merchants and their customers pay twice as much as Canadians and seven times as much as Europeans. It doesn't make sense that the country that invented the credit card and is home to the two largest card networks on the planet has the highest swipe fees in the industrialized world. It's time for Congress to act and at least bring competition to U.S. swipe fees."
The Canadian Department of Finance on Thursday announced a deal with Visa and Mastercard that will lower the average fee to process most in-store credit card transactions to an average 0.95% from the current 1.4% average. The move is expected to save Canadian merchants $1 billion over five years and "make credit card transactions fairer for small businesses," the government said in a news release. Canada is the latest government to address swipe fees, which the European Union capped at 0.3 percent for credit cards and 0.2 percent for debit cards in 2015.
By comparison, swipe fees for Visa and Mastercard credit cards average 2.24% in the United States and can be as high as 4 percent. U.S. credit and debit card swipe fees have more than doubled over the past decade and soared 17 percent last year alone to a record $160.7 billion. They are most merchants' highest operating cost after labor and drive up consumer prices by more than $1,000 a year for the average U.S. family.
The Canadian agreement comes as Senators Richard Durbin, D-Ill., and Roger Marshall, R-Kan., are working to pass the Credit Card Competition Act. First introduced last year, the legislation would require that U.S. banks with over $100 billion in assets enable credit cards to be processed over at least two unaffiliated networks. One could still be Visa or Mastercard but the other would be a competing network such as NYCE, Star or Shazam. Banks would choose which two to enable but merchants would choose which to use, forcing networks to compete over fees, security and service. Payments consulting firm CMSPI estimates that competition would save businesses and their customers at least $11 billion a year.
Visa and Mastercard—which control 80% of the market—currently price fix the swipe fees charged by U.S. banks that issue cards under their brands, rather than the banks competing to offer merchants the best deal. They also block competition by restricting processing to their own networks even though most competing networks charge lower fees and, according to the Federal Reserve, have less fraud.
Convenience store swipe fees were $19.5 billion in 2022, up from $14 billion in 2021.
In May 2022, Kantor testified before the U.S. Senate Committee on the Judiciary, underscoring the exorbitant swipe fees levied on retailers and how those fees are the direct result of price fixing by Visa and Mastercard.