Casey's Enters the Lone Star State
Casey's Enters the Lone Star State
Casey's Enters the Lone Star State
The company acquired W. Douglass Distributing's 22 Lone Star convenience stores.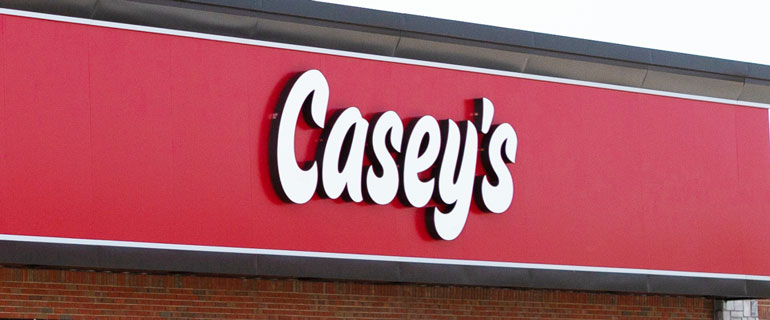 Iowa-based Casey's has acquired Lone Star Food Stores from W. Douglass Distributing Ltd.
Douglass Distributing sold the stores to Casey's after selling its wholesale fuel distribution side to Offen Petroleum.
All of the convenience stores except two are owned by Douglass in fee, and the stores are located within a 60-mile radius of Sherman, Texas. The transaction is closing over the next few weeks and should be completed by the end of November. Casey's is retaining all of the employees at the stores.
The company was originally founded in 1947 as Humble Oil and was purchased by Bill Douglass in 1981 when he acquired the Exxon consignee located in Sherman, Texas. Since formation, Bill Douglass and his family-run businesses have consistently been recognized as leaders in the convenience store and wholesale fuel industries. Bill Douglass served as 2004-05 NACS Chairman and was the first chairman of the Fuels Institute (rebranded as the Transportation Energy Institute) upon its founding in 2013.
"The Lone Star convenience stores are high-quality stores located on great corners in fantastic markets. They will also serve as a springboard into the great state of Texas for Casey's, while still located within our self-distribution network. We look forward to bringing our convenience store and food offerings to North Texas soon and welcome the Lone Star team members to the Casey's family," said Darren Rebelez, CEO of Casey's General Stores Inc., in a press release.
"We have taken great pride in the convenience store chain that we have built over the past 40 years, and we owe much of our success to our dedicated store employees. I have known Darren Rebelez of Casey's for many years, and I have been extremely impressed by the job he has done during his tenure there. Casey's has a culture very similar to that of our company, and I am confident that our stores will be in good hands in the Casey's network," added Bill Douglass, CEO of W. Douglass Distributing.
LIn June, Casey's announced its three-year strategic plan, which focused on five key initiatives. One of the initiatives was increasing the company's store count through organic growth and acquisitions. The company is targeting the addition of 350 stores by the end of fiscal year 2026.
Prior to the acquisition, Casey's operated more than 2,500 stores across 16 states in middle America.
Bill Douglass was featured in the Fall 2023 issue of Fuels Market News Magazine. He explained how he migrated from being a fuels wholesaler to a convenience retailer:
What I did was I would buy the stores when they would go bankrupt or retire. There wasn't much of a market for two-pump stores in the old days. So, I would be the fallback position. And then I would convert them to convenience stores by remodeling and also expanding the fuel offer. That ran into the 1990s when those opportunities dried up, so you were building your own.