Cass Powell Named President of Ricochet Fuel Distributors
Cass Powell Named President of Ricochet Fuel Distributors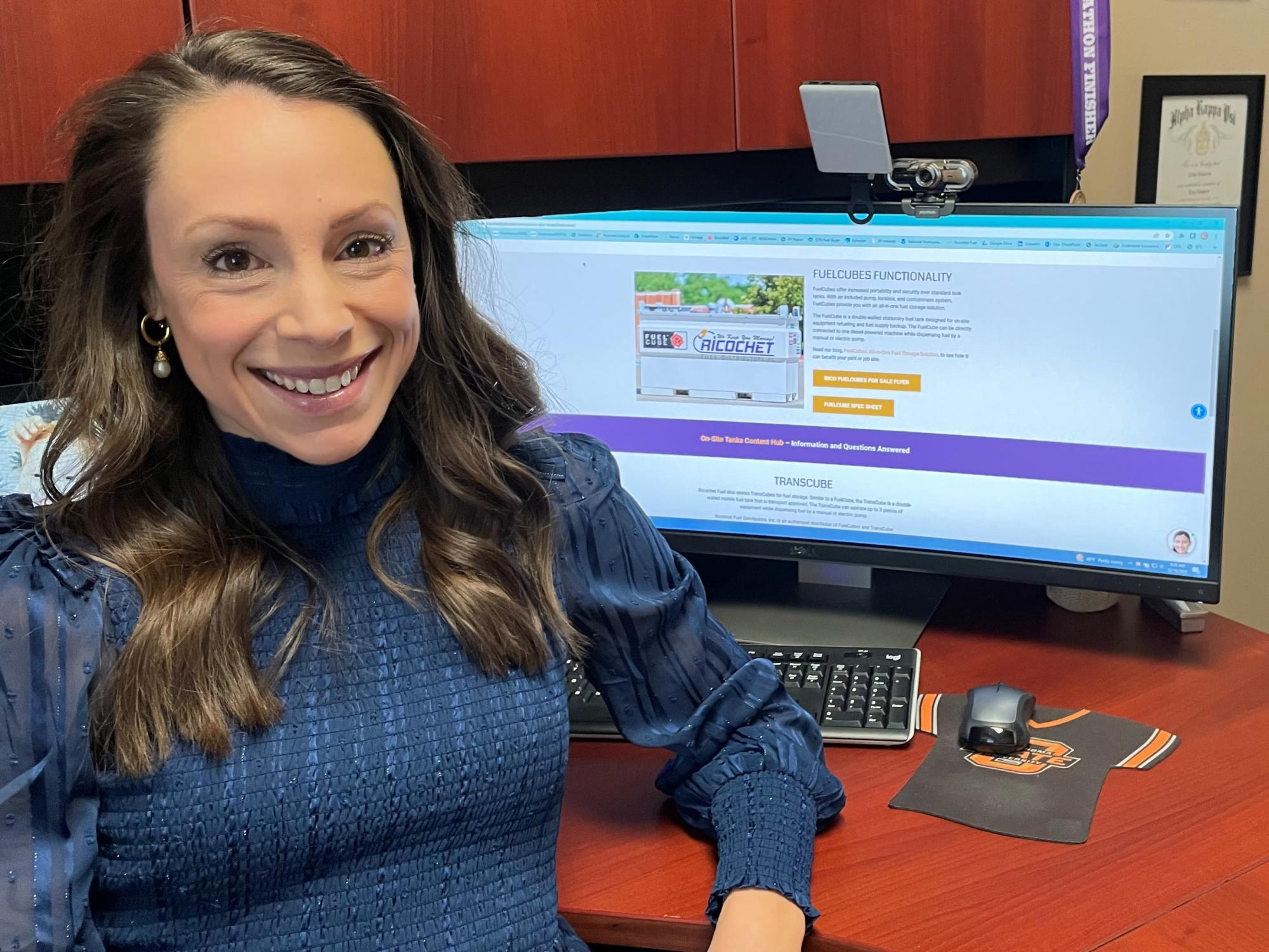 DALLAS, TEXAS, USA - Ricochet Fuel Distributors is a successful Texas-based company that has been growing for over 35 years. Kelly Brett Roberts, the former president, started the company in 1988. She is passing the torch to her daughter, Cass Powell, as the new president of the flourishing business.
Cass is the former VP of the company, but she had humble beginnings starting as the business' marketing coordinator in 2012. After just a few years with Ricochet Fuel Distributors, Cass moved into Operations Management for the company, paving the way for her current promotion to preside
Of accepting her first role with the company six months before finishing her master's degree at the University of Texas at Arlington, Cass says, "Although working at Ricochet right away wasn't in our original plan, I was so excited to get my career started at the place I had wanted to be since I was 5. I had always loved watching my mom work hard, and I can't wait to be that same model for my kids."
Dedicating her hard work to the company that her mother founded was a natural career move for Powell, and she has seen immense success as she forges her own path in the industry. Cass attributes her achievements in leadership at Ricochet Fuel Distributors to prioritizing open communication with her team. As she told WE USA in 2019, "As long as I'm open with how I feel about a situation, then I can get other people to open up and we can build on that."
She works hard alongside her employees and ensures that they see her face in the office and on calls. Powell prides herself on being present and making sure everyone is on the same page.
The transition of Kelly Roberts, who started the company, to Cass Powell, is an exciting step for the family and for the future of Ricochet Fuel Distributors. As the presidency transfers to Powell's capable hands, the company benefits from her education and experience. Cass graduated from Oklahoma State University in 2011 with a Bachelor of Science in Business Administration. She went on to obtain her Master's in Business Administration, Management from the University of Texas at Arlington in 2012.
She has held four different positions at Ricochet Fuel Distributors since 2012 when she began working for the company as the marketing coordinator. In 2014 she was promoted to Sales Operations Manager and in 2016 became the Operations Manager. Cass has held the role of Vice President of Operations since 2019. The company is thrilled to congratulate her on accepting the role of President.
Kelly Roberts, former company president, adds, "Cass has been studying, training, and preparing for most of her career for this very moment. From a young age Cass would listen to conversations at the dinner table concerning Ricochet, the fuel industry, and day-to-day business operations as well as involving herself in the business by riding along to check out tanks in the field. Nothing makes me prouder than to pass the reigns of Ricochet Fuel's success over to Cass and to continue to watch her, Ricochet, and its employees continue to grow and succeed."
Ricochet Fuel Distributors is a multi-state fuel logistics company that delivers an array of services and petroleum products to its customers. The brand's headquarters are in Dallas/Fort Worth and with over 35 years in business, they have earned several impressive accolades. These include the 2020 Dallas 500 Award, the 2018 Omnis Supplier Award for Excellence presented by ONCOR and the 2017 WBE of the Year presented by the Women's Business Council (Southwest).