Eight Arrested in Houston-Area Fuel Thefts
Eight Arrested in Houston-Area Fuel Thefts
FOR IMMEDIATE RELEASE
May 24th, 2023
Eight Arrested in Houston-Area Fuel Thefts
Police Still Seek Eight Suspects
HOUSTON – Eight people have been arrested in connection with a large-scale organized theft ring that allegedly stole more than 100,000 gallons of diesel fuel from gas stations across the Houston region. Eight suspects remain at large.
Investigators from the Manvel Police Department and the Texas Financial Crimes Intelligence Center believe that these suspects were involved in more than 60 cases of diesel theft between February and October 2022.
According to law enforcement, the theft ring illegally entered fuel pumps and manipulated the system that measures the amount of fuel being dispersed to show significantly smaller purchases than what was actually dispensed. The suspects then coordinated efforts to pump and steal the fuel, which was taken to truck yards that illegally stored and sold the stolen fuel to truck drivers at a discounted rate and without charging the required state motor fuels tax.
The suspects have been charged with Engaging in Organized Crime and Evading Motor Fuel Tax, which are first-degree felony charges in Texas. If convicted, they face sentences of up to 99 years in prison. Each of these suspects' bonds have been set at $500,000.
These crimes drive up prices at the pump, undercut legitimate carriers in the trucking industry by providing an unfair price advantage to people purchasing stolen fuel, and circumvent taxes that should be paid to the State of Texas.
Agencies involved in the investigation included the Manvel Police Department, the Texas Financial Crimes Intelligence Center, the Houston Police Department, the Pearland Police Department, the Brazoria County Sheriff's Office, the Baytown Police Department, the Harris County Sheriff's Office, Rosenberg Police Department, Brenham Police Department, Friendswood Police Department and the Brazoria County District Attorney's Office.
ARRESTED – HOUSTON REGION FUEL THEFT DEFENDANTS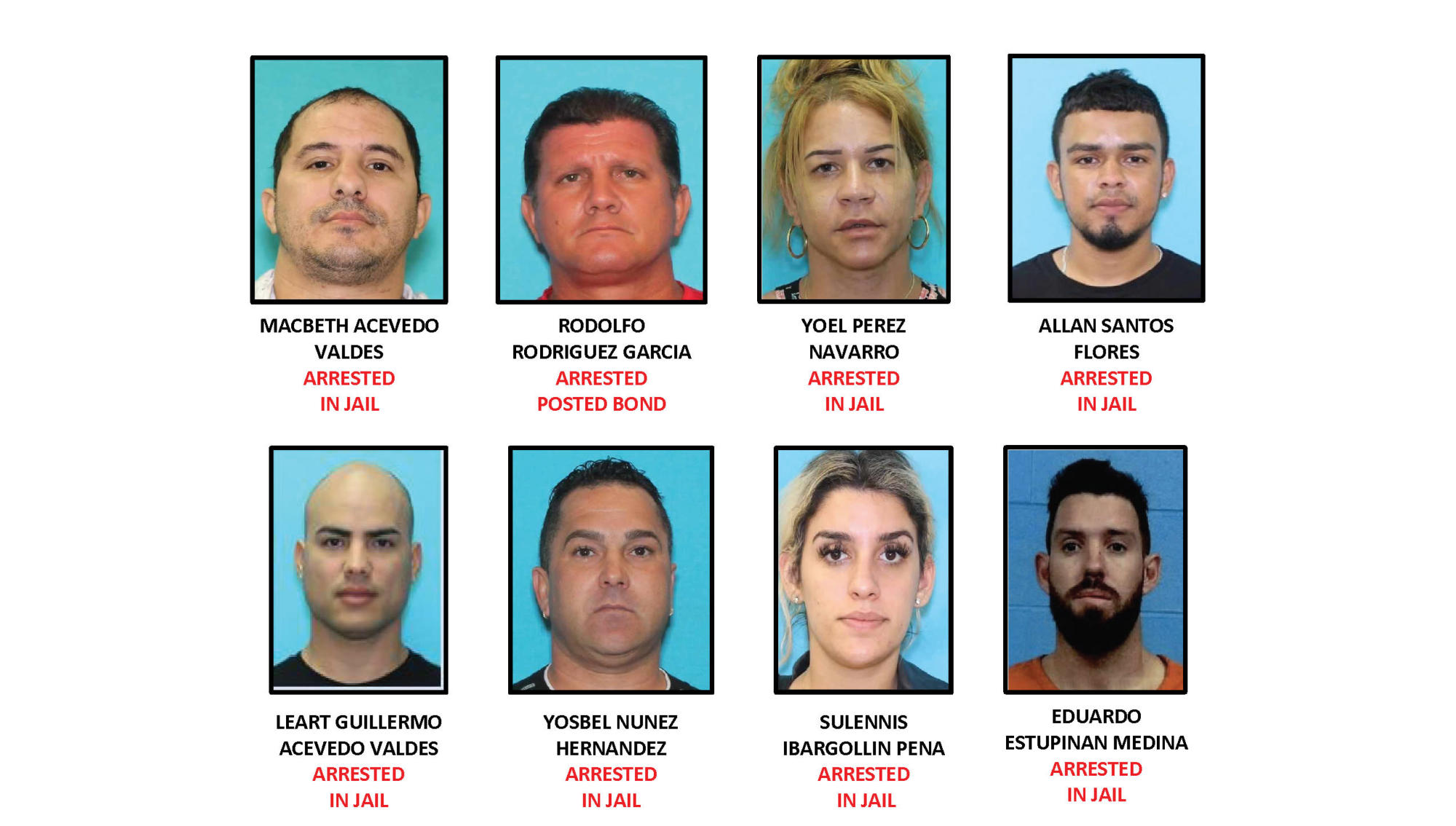 STILL WANTED
These suspects are urged to turn themselves in at any nearby police station. Anyone with information about the whereabouts of these suspects should contact Manvel PD, 281-489-1212.