How You Can Implement the Most Secure Age-Verification System
How You Can Implement the Most Secure Age-Verification System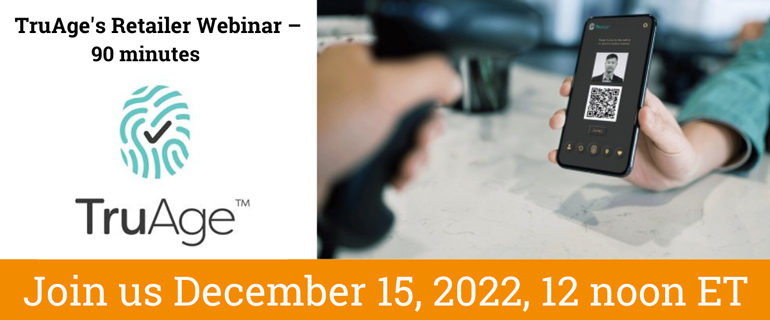 ALEXANDRIA, Va.—TruAge, a new digital solution that enhances current age-verification systems and protects user privacy, will officially launch in mid-2023, and Conexxus is hosting a free webinar to discuss the solution and how retailers can implement this technology.
The webinar will be held on Thursday, December 15, at 12 p.m. EST.
TruAge was developed by NACS and Conexxus and is the most heavily researched and tested initiative in the history of NACS. The technology makes the traditional carding experience more reliable and accurate. It's the most secure way to verify age, not only ensuring that age-restricted products stay out of underage hands, but also protecting your consumer's privacy better than other solutions available.
TruAge combines the 50-year history of age-verification advances developed and supported by NACS, with cutting-edge technology developed by Conexxus, its standards-setting partner. And TruAge is free to retailers, consumers and point-of-sale (POS) providers.
During this webinar, you will learn:
How key product features protect you and your employees, while maintaining access to profitable age-restricted product pipelines
What technical options are available for retailer customization
When POS providers will have TruAge available for you
Which retailers and manufacturers sit on the TruAge board of directors
How new competitive entrants in age verification could create an age "interchange" fee
And most importantly, how consumers reacted to TruAge during in-store pilot tests