Keurig Dr Pepper Invests $863 Million in C4 Energy Maker
Keurig Dr Pepper Invests $863 Million in C4 Energy Maker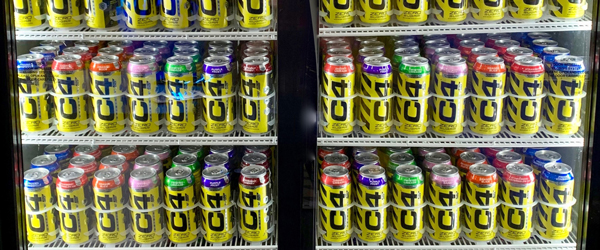 BURLINGTON, Mass.; FRISCO, Texas & AUSTIN, Texas—Keurig Dr Pepper (KDP) is investing $863 million in Nutrabolt, a health and wellness company and the maker of energy drink brand C4 Energy. The investment gives KDP a 30% stake in the company, making it the largest investor in Nutrabolt behind its founder, Chairman and CEO Doss Cunningham.
The agreement allows KDP to sell and distribute C4 Energy in the vast majority of KDP's company-owned direct store distribution territories. Nutrabolt will continue to distribute C4 Energy directly or through its existing distribution network to the specialty, health club and fitness channels and will continue to work with some of its existing beverage distributors in certain markets.
Nutrabolt sales are expected to exceed $650 million next year, according to the companies.
"This partnership represents a win-win transaction between our two companies," said KDP Chairman and CEO Bob Gamgort. "KDP gains significant presence in the rapidly growing performance energy drink market, and Nutrabolt gains access to a strategic investor with extensive sales and distribution capabilities to further accelerate its growth. We believe that bringing together the resources, talent and expertise of both companies will accelerate innovation and growth and drive significant value creation over time."
"This strategic partnership will supercharge C4 Energy's current growth trajectory by accelerating household penetration, enhancing distribution and strengthening our overall commercial capabilities," said Cunningham.
The transition of C4 Energy distribution to KDP will occur during 2023, which is expected to be a transition and investment year, with limited impact on KDP financial results until 2024, when KDP expects the strategic partnership to become accretive to its financial results.
Bloomberg reports that total energy-drink market sales are nearly $19 billion annually, and companies are scrambling to get in on the booming market. Earlier this year, PepsiCo announced it was investing $550 million in the energy drink maker Celsius, taking a minority stake of about 8.5% in the company.
According to the NACS State of the Industry Report of 2021 Data, energy drinks grew their lead as the top packaged beverages subcategory (accounting for 26.8% of total category sales in 2021) with an average-store sales gain of 14.4% last year. Gross profit jumped 19.9%, and average gross margins improved to 41.85% from 40.63%.
(Read how energy drinks and sports drinks are helping to boost sales of packaged beverages in convenience stores in "Beverage Boosters" in the August issue of NACS Magazine.)
Earlier this month, KDP invested $50 million in nonalcoholic craft beer maker Athletic Brewing Company. The deal was Keurig Dr Pepper's second move into the nonalcoholic segment after acquiring Atypique, a nonalcoholic ready-to-drink cocktail brand.
Gamgort said that investment "reflects our interest and ability to move into exciting white spaces, including in the blurring of the alcoholic and nonalcoholic categories."