Love's Opens New Stores in Louisiana and Texas
Love's Opens New Stores in Louisiana and Texas
The two locations create 130 jobs.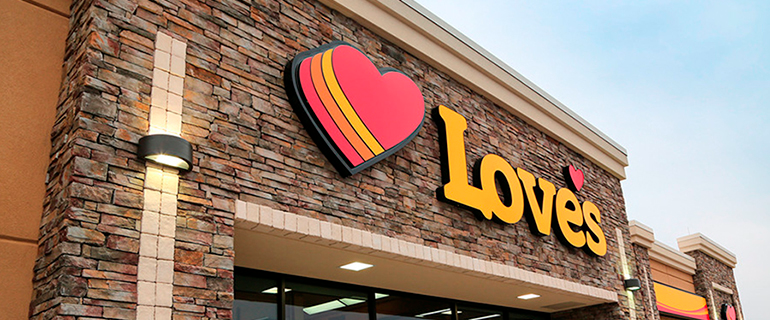 OKLAHOMA CITY—Love's Travel Stops is now serving customers in Mansfield, Louisiana, and Harlingen, Texas, with new locations that opened this week. The location in Mansfield, located off Interstate 49 at exit 172, adds 80 jobs and 67 truck parking spaces to DeSoto Parish. The location in Harlingen, along I-69E at exit 30, adds 50 jobs and 62 truck parking spaces to Cameron County.
"In adding a 19th location in Louisiana, and a 79th in Texas, Love's is strengthening our commitment to bringing highway hospitality to well-traveled roads where customers need fast, friendly service," said Shane Wharton, president of Love's. "These new locations will give our customers the amenities they want in the safe, clean environments they expect from Love's."
The locations are open 24/7 and offer bean-to-cup gourmet coffee, brand-name snacks, Love's Mobile to Go Zone with today's latest technologies and a dog park.
Mansfield, Louisiana
More than 12,000 square feet.
Godfather's Pizza and Subway (opening April 24).
67 truck parking spaces.
62 car parking spaces.
21 RV hookups (opening soon).
Five diesel bays.
Six showers.
Laundry facilities.
CAT scale.
Harlingen, Texas
More than 9,400 square feet.
Godfather's Pizza (opening April 24).
60 truck parking spaces.
48 car parking spaces.
Four RV parking spaces.
Five diesel bays.
Four showers.
Laundry facilities.
CAT scale.
In honor of the grand openings, Love's will donate $2,000 to the Mansfield High School athletics department and $1,000 each to Harlingen High School and the City of Combes, Texas.