OPW Retail Fueling Launches New TSE Tank Sump
OPW Retail Fueling Launches New TSE Tank Sump

OPW Retail Fueling Launches New TSE Tank Sump
Smithfield, NC, August 8, 2023 — OPW Retail Fueling, a global leader in fluid-handling solutions, is pleased to announce the creation and availability of its new fiberglass TSE Tank Sump. The TSE Tank Sump is a cost-effective and time-efficient solution for fuel retailers who are looking to optimize performance in their fuel-handling and storage systems. It is the latest model in OPW's E-Series family of fiberglass containment sumps, all of which are constructed via the Sheet Molded Compound (SMC) manufacturing process that produces products of premium quality and extraordinary value with short delivery lead times. OPW has brought the SMC process, which is typically used in the premium spa and automotive industries, to the retail-fueling industry to achieve that same high-quality fiberglass standard.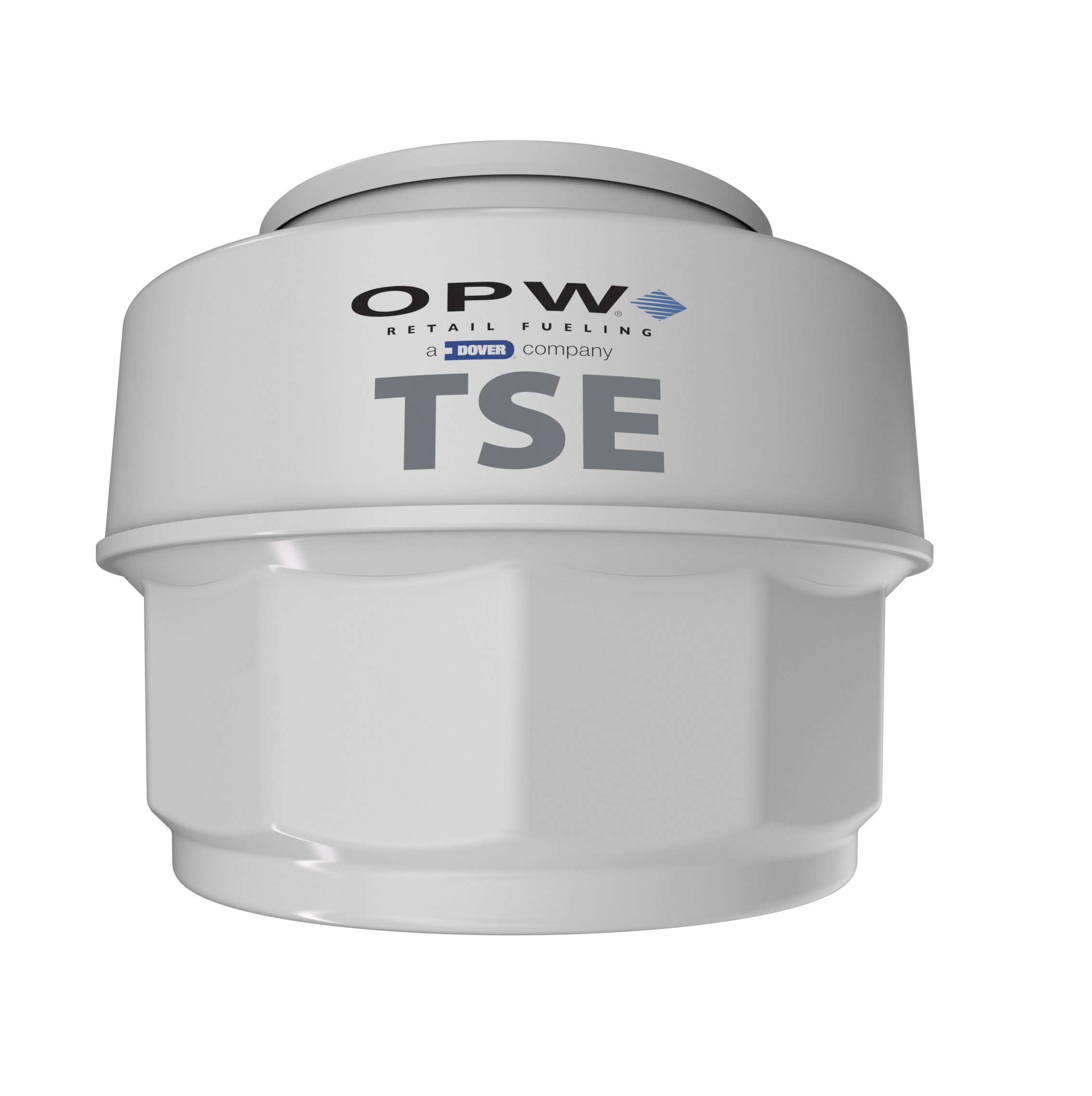 "The TSE stands alongside OPW's DSE Dispenser Sump as the only fiberglass sumps to feature smooth walls on both the inside and outside, resulting from OPW's groundbreaking use of SMC technology within the retail-fueling industry," said Ed Kammerer, Director of Marketing and Global Product Strategy for OPW Retail Fueling. "This advanced process enables a uniform wall thickness and smooth sides that allow entry fittings to bond more effectively and reliably, creating a watertight seal that helps prevent leaks and other maintenance needs while extending the service life of the sump."
The TSE tank sumps are available with collar-ring or solid-bottom mounting options with seal kits available for both types. The tank sump features two cover styles, a compression seal lid, or a watertight lid that seals on a stainless-steel ring with locking L-handles.
"There's this idea in the sump-manufacturing industry that products can provide quality, speed, or value, but never all three," added Kammerer. "The TSE Tank Sump, as well as the entire E-Series product family, debunks this myth by offering best-in-class quality, faster lead times, and affordability without sacrificing value."
For more information on OPW Retail Fueling products and expertise, please visit opwglobal.com/opw-retail-fueling.