RaceTrac Enters the Hoosier State
RaceTrac Enters the Hoosier State
RaceTrac Enters the Hoosier State
The Georgia-based company will open its first Indiana location in mid-December.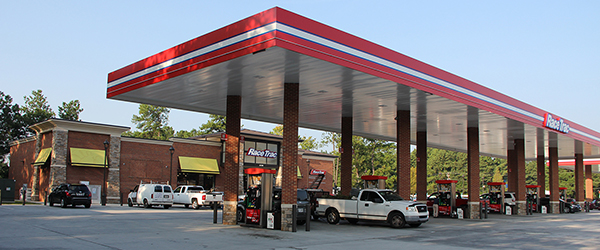 Atlanta-based RaceTrac announced its first Indiana location in mid-December, reported Fox59, with a second location slated to open in late spring 2024.
"We have put a great deal of thought and research into the selection of this new location, based on its proximity to the Indianapolis metro area," said Justen Giambalvo, vice president of construction, engineering and special projects at RaceTrac.
"As we expand our locations in the state of Indiana, we hope to meet the demand for clean and convenient facilities for fleet drivers and commuters alike as they fuel up and get whatever they need to get them going," said Giambalvo.
The store will feature:
Grab & Go pizza and sandwiches
Whole and cut fruit and salads
RaceTrac's Swirl World frozen treat station
Six blends of freshly ground, freshly brewed "Crazy Good Coffee"
Roller grill with Nathan's All-Beef Hot Dogs and Tornados
The company is also moving forward with plans to expand into Ohio. According to NBC4i, the Delaware, Ohio, city council gave RaceTrac final, unanimous approval to build its first Ohio location in August. Plans for the location call for a 6,008-square-foot convenience store with eight fueling islands, diesel fueling islands and 34 parking spaces.
In other convenience retail expansion news, Buc-ee's recently announced that its Springfield, Missouri, location on I-44 will open on December 11. A ribbon-cutting ceremony will include Springfield Mayor Ken McClure and Springfield Councilman Abe McGull. The 53,000-square-foot location will offer 120 fueling positions.