Texas Legislation Would Expand RTD Spirit Sales
Texas Legislation Would Expand RTD Spirit Sales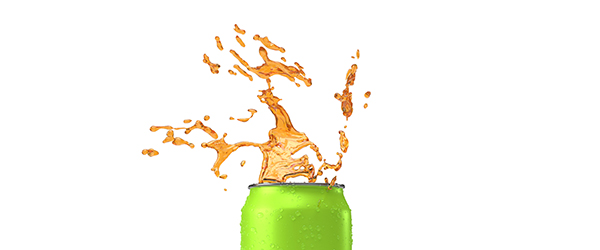 AUSTIN, Texas—Two bills introduced in the Texas legislature could expand the sale of ready-to-drink (RTD) spirit cocktails in grocery and convenience stores.
Currently, Texas permits the sale of spirits only in liquor stores, which are closed on Sundays under a state law passed after Prohibition was lifted in 1933.
Companion bills introduced by State Sen. Kelly Hancock and State Rep. Justin Holland aim to change Texas law, but they are facing fierce opposition from liquor stores and beer distributors, according to the Fort Worth Report.
Grocery and convenience stores in Texas are allowed to sell beer, craft cider, seltzers, wine and malt-based RTDs, but not spirit-based beverages, which are increasingly popular. The bills would allow stores to sell RTD beverages containing the same amount of alcohol currently for beer and wine. They would reverse a 90-year-old law that limits alcohol sales to liquor stores and on-premises locations like bars, restaurants and hotels.
Currently, spirits-based RTD sales are allowed in grocery stores in 31 states and in convenience stores in 29 states, according to the Distilled Spirits Council of the United States (DISCUS). Both DISCUS and the Texas Food and Fuel Association (TFFA) have said that legislation to change the current laws are top priorities. A similar bill was introduced this year in California.
TFFA President and CEO Paul Hardin and DISCUS President and CEO Chris Swonger talked about the issue on the NACS Convenience Matters episode RTD Cocktails Fuel Accessibility Fight.
DISCUS reports that RTD cocktails were among the top five fastest-growing spirits categories, increasing 35.8% to $2.2 billion in 2022. It also noted that 86% of consumers say that spirits-based cocktails should be sold where beer and wine are sold.
State Sen. Hancock told the Fort Worth Report that the bill he introduced "has been my most popular bill that people have called me on," adding that it is "a pretty commonsense bill" that would expand competition and boost small businesses.
"Beer distributors don't like it. Neither do the package stores," State Rep. Holland told the Fort Worth Report. "We've had some opposition from these groups, because they're doing their job, I guess, to try to protect their industry. But I'm not in this business to try to protect the package store or beer distributor industry. I care more about the small businesses in Texas that will benefit from this than I am protecting somebody's structure of their industry."