Texas TransEastern Marks 40 Years of Safety and Industry Excellence
Texas TransEastern Marks 40 Years of Safety and Industry Excellence
Texas TransEastern Marks 40 Years of Safety and Industry Excellence
Texas-based Fuel Transportation Company Celebrates Milestone, Looks to Future
PASADENA, TEXAS – September 27, 2023 – Founded 40 years ago with a couple of trucks and a few employees, Texas TransEastern (TTE) has grown to service more than six states and employs over 550 dedicated and hard-working team members. Over the last four decades, TTE has flourished and grown, thanks to God's blessings.
Founded on faith, family and hard work, TTE became the company it is today because of its many dedicated team members and valued customers. As TTE celebrates a significant milestone, the company looks back at where it started compared to where we are now.
TTE was chartered in 1983 with the purchase of a few trucks, support from a 10-person crew and a lot of prayers.
"In the early days, we were doing anything we could to keep it going and make it successful," President and Founder JJ Isbell recalled. "I couldn't have dreamed our company would look like this today."
The promise of faith has held the test of time. TTE has prevailed through natural disasters, fuel supply shortages, a pandemic and multiple economic downturns. But through it all, TTE remains a family.
"TTE has stood for so long because of our focus on safety, conducting business with high ethics, and taking great care of our people," Isbell continued. "More than anything, our employees are family."
"No matter what's going on in the world around us, our team always steps up to the plate," Isbell explained. "We call it the TTE family for a reason. You can't fake that type of environment or commit to it when it's convenient. The only way to prove that you care is through your actions."
That foundation of family, faith and hard work helped the company garner some of the fueling industry's top achievements. TTE has received many awards throughout the years, including Carrier of the Year awards and numerous safety awards from state trucking associations.
"I could not be more proud of the company TTE is today," Isbell said as he looked back on the last four decades. "I look forward to the years ahead and know there are big things in store for TTE."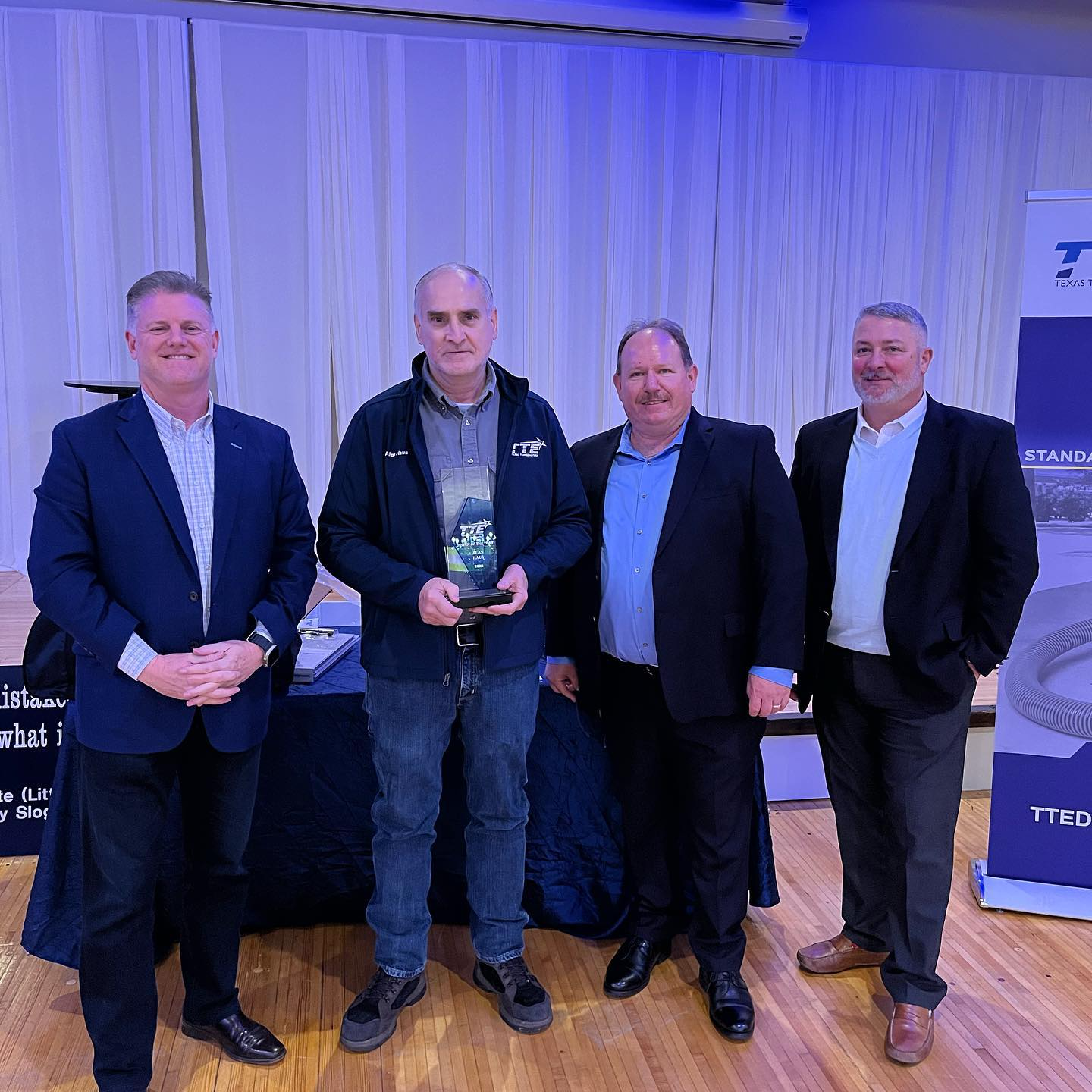 TTE leadership names Alan Haus Driver of the Year at the annual company Christmas party. Pictured, from left: TTE President JJ Isbell, Alan Haus, Operations Manager Jeff Bolner and Vice President of Operations James Traylor.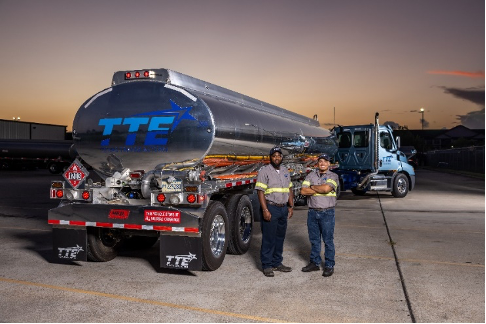 TTE rolled out new trucks and driver uniforms after expanding its fleet size in 2022. Pictured, from left: Richard Boone and Christopher Lopez.
ABOUT TEXAS TRANSEASTERN
Headquartered in Pasadena, Texas, TransEastern (TTE) provides full-service petroleum product delivery services throughout the continental United States. TTE's commitment to excellence includes quality customer care, safe deliveries, and cost-effective practices. At TTE, making safety and customer service a top priority means taking the higher road. For more information, call 281.604.3100 or visit ttedelivers.com.