TFFA Now Offers Trade & Tech School Scholarships
TFFA Now Offers Trade & Tech School Scholarships
TFFA Now Offers Trade & Tech School Scholarships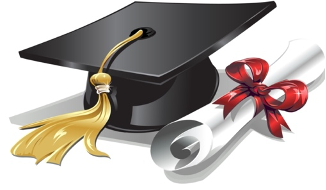 The Texas Food & Fuel Association Scholarship Foundation trustees are making major changes to the scholarship program offered to the dependents of TFFA members. Trustees voted to raise the scholarship amount to $2,000 a year ($1,000 per semester for 4-year universities), with two 4-year scholarships will be awarded to TFFA members, and one 4-year scholarship awarded by the Wranglers Council.
In addition, the Foundation will now be including trade/tech schools in the scholarship pool and will be awarding one $2,000 per year scholarship. This lucky student will be selected from applicants from both TFFA members, and the Wranglers Council combined.
The increase in amounts awarded is spurred by the knowledge that secondary education is becoming increasingly expensive and the Scholarship Foundation wants that presented in an impactful way for the scholarship recipients.
The inclusion of trade/tech schools also reflects the Foundation's understanding of how important the trade and technical fields are to the needs of our businesses and how impactful that is to our society, whether it be an HVAC certification or a CDL.
So, if you have a High School Senior preparing for graduation, have them apply for a TFFA Scholarship today!
Scholarship Breakdown:
Texas Food & Fuel Association
(2) Four-year scholarships
Wranglers Council
(1) Four-year scholarship
Open to both TFFA & Wranglers Council
(1) Trade/tech school scholarship
Application available online here.
Deadline is June 1.