U.S. Justice Department Examines Visa's Debit-Card Practices
U.S. Justice Department Examines Visa's Debit-Card Practices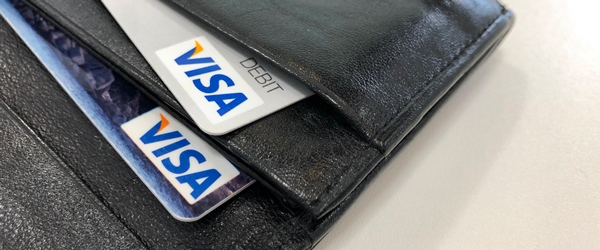 ALEXANDRIA, Va.—The antitrust division of the U.S. Department of Justice is investigating Visa on its U.S. debit-card practices and competition with other payment networks, Visa said late last week.
The department has requested documents and information from the credit-card company, reports Reuters. The European Commission has also told Visa it has opened a preliminary investigation into its incentive agreements with clients. In 2019, Visa settled with the European Union over an antitrust probe into card fees.
In 2010, the Justice Department held an investigation on the credit-card payments industry and eventually settled with Visa and Mastercard when both companies agreed to allow merchants to offer consumers incentives to use a low-cost credit card.
In late December, the Federal Trade Commission ordered that Mastercard cease practices the agency says have illegally blocked merchants' ability to route e-commerce debit-card transactions over competing networks.
The FTC action follows regulations issued by the Federal Reserve in October clarifying that debit-card routing choice applies to online transactions the same as in-store transactions and that Visa and Mastercard cannot take steps to block debit-card routing. Tokenization and other practices have kept all but about 6% of online debit transactions from being routed over competing networks, according to the Fed.
The Durbin Amendment has saved merchants billions of dollars a year in swipe fees, with 70% of the savings passed on to consumers, according to studies. Debit-card swipe fees cost merchants and their customers $32.6 billion in 2021, with payments processed over Visa and Mastercard's networks accounting for $28.1 billion of the total.
U.S. regulators are likely to examine payment methods this year, including credit-card swipe fees, buy now, pay later programs and peer-to-peer payments.
Convenience store credit card swipe fees were $14 billion in 2021, a 26% increase over the year prior. Sen. Dick Durbin (D-IL) is expected to reintroduce the Credit Card Competition Act of 2022 this year. The bill looks to pave the way for a more competitive credit-card market and address the exorbitant swipe fees Americans pay every year.
In May 2022, Doug Kantor, NACS general counsel, testified before the U.S. Senate Committee on the Judiciary, underscoring the exorbitant swipe fees levied on retailers and how those fees are the direct result of price-fixing by Visa and Mastercard.
"The credit-card market is an antitrust problem, and there is plenty of consumer harm to prove that," he told the committee.