Vehicle Cost Is Leading Deterrent to EV Adoption
Vehicle Cost Is Leading Deterrent to EV Adoption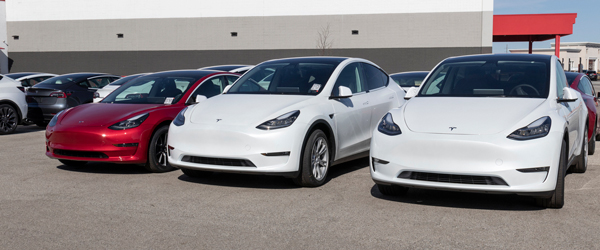 ALEXANDRIA, Va.—Sixty-two percent of U.S. consumers plan to purchase a gasoline-powered vehicle next, down from 69% in 2022, while 20% plan to purchase a hybrid and only 8% want an EV as their next vehicle, according to a new survey by Deloitte.
When it comes to the overall decision to purchase an electric vehicle, the top concern Americans have is the cost of the vehicle (52%). The next concern is range anxiety (48%), followed by the time required to charge (47%). U.S. consumers are also unsure about that lack of public EV charging infrastructure (46%). Lack of choice was the least concerning reason to purchase an EV for Americans (14%).
For U.S. consumers who do want to switch to an EV, the main reason is the perceived notion that an electric vehicle will reduce vehicle operating costs, despite government messaging around the need to address climate change. The second reason is a better driving experience, and the third is a concern over climate change.
When charging on the go, 24% of U.S. consumers want a dedicated EV service station, and 20% want a traditional gas station with EV chargers. However, a significant number of people surveyed (25%) in the U.S. simply want access to charging when they need it regardless of location.
A third of U.S. EV drivers say they would expect to wait 21 to 40 minutes at a public charging station to juice up from empty to 80%. Twenty-seven percent would wait 10 to 20 minutes, and 20% are fine with waiting up to an hour to charge their EV.
"The assumption that EV charge times need to be on par with fossil fuel fill-ups may be somewhat overstated as surveyed consumers in most markets are willing to wait substantially longer than 10 minutes to refuel," writes Deloitte.
While they're are waiting to juice up, American EV drivers say their top desired amenity is Wi-Fi connectivity (64%). Restrooms (60%), coffee/beverages (56%) and snacks/light meals (48%) were the next most desired offerings. Only a third of respondents were looking for a full-service restaurant, and less than half want a lounge/sitting area.
When it comes to charging an EV in a public place, U.S. EV drivers say their preferred way to pay for the charge is with a credit or debit card at 56%. A quarter of respondents said they want to be able to use a smartphone app to pay.
"Making it easy for EV owners to pay for public charging is critically important for overall adoption and may be a key differentiator for network operators trying to solidify their position in a hyper-competitive space," writes Deloitte.
Because these EV owners will have time on their hands to spend at c-stores while their vehicles recharge, some retail experts say that c-stores may be required to change their formats. Here are five things c-stores can offer waiting EV customers.
NACS has created the EV Charging Calculator, which allows retailers to assess the cost and profitability of offering EV chargers at their sites. The calculator focuses on what retailer utility costs associated with EV recharging are and what the corresponding revenue must be to recover those costs after allowing for potential ancillary in-store visits and purchase profitability.
The Convenience Matters podcast, "Where Do EVs Make the Most Sense?" examines the findings from a Fuels Institute study looking at life-cycle emissions for EVs and fuel-powered vehicles. NACS also has a topics page on electric vehicles.