Yesway Raises $190 Million in New Equity for Aggressive Growth
Yesway Raises $190 Million in New Equity for Aggressive Growth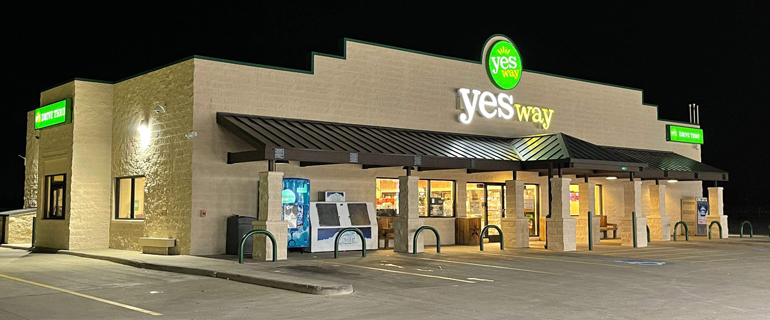 FORT WORTH, Texas—Yesway announced it raised $190 million in new equity in the second half of 2022 to continue funding its new store construction program. The majority of the structured equity comes from HPS Investment Partners.
"We are tremendously excited to announce our new partnership with HPS," said Tom Trkla, chairman and chief executive officer of Yesway. "We are deeply appreciative of the collaborative and accommodating nature of our discussions with HPS that showed a keen understanding of our business and are impressed by the talent of their investment team."
Throughout 2022, Yesway completed the construction of 17 new stores and 21 raze-and-rebuild projects. Given the success of the completed projects to date, Yesway says it plans to construct 28 additional new stores in 2023, funded mostly through the new equity.
In November, Yesway opened its 425th store—a major growth milestone for the company. The accomplishment was on the heels of a flurry of activity for the company, including the acquisition of the Tres Amigos chain of stores in September, the August launch of the new Allsup's Express concept store adjacent to the campus of Texas Tech University, in Lubbock, and earlier announced openings of new Allsup's stores in New Mexico, Oklahoma and Texas.
The company also opened Allsup's stores in Fort Stockton, Hawley and Millsap, Texas, last year. These stores each have 5,630 square feet of merchandising space, 24 fueling positions and high-speed diesel fueling lanes.
Derek Gaskins, Yesway's chief marketing officer, presented an overview of Yesway's new builds and remodels at the 2022 NACS Show in a top-rated education session. Read the coverage in "Learn From the Best" in the November issue of NACS Magazine.