Yesway's Texas Strong Fundraising Campaign Achieves $200,000 Goal
Yesway's Texas Strong Fundraising Campaign Achieves $200,000 Goal
Yesway's Texas Strong Fundraising Campaign Achieves $200,000 Goal
Meanwhile, Kum & Go, Alta Convenience and Petro-Mart also donate to charitable campaigns.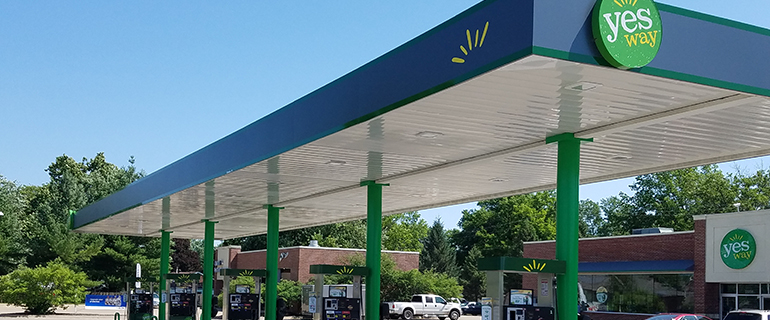 With the help of Yesway and Allsup's customers and employees and its supplier partners, Yesway has reached the $200,000 goal it had set for its latest Texas Strong fundraising campaign, the company announced in a press release.
Yesway launched the Texas Strong fundraising campaign with an initial commitment to donate $100,000 to extend support and aid to the communities affected by tornadoes that struck the towns of Matador, Hawley, and Perryton, Texas in late June, which are among the communities the company serves in the state.
"We deeply empathize with the hardships the people of Matador, Perryton, and Hawley are facing, and this contribution is intended to help alleviate some of the more immediate burdens and provide a steppingstone towards recovery and rebuilding," said Tom Trkla, chairman and chief executive officer of Yesway.
Trkla continued, "Yesway and Allsup's supplier partners, including ABI-Budweiser ($15,000), Delek US Holdings ($10,000), M&H Ice ($10,000), Swedish Match ($10,000), Valero ($10,000), East Texas Sales & Service ($3,000), Vibez Sunglasses ($1,000), SOCi ($250), and Westport Solutions ($200), have been amazingly generous in joining us in raising funds and making donations. [And so] have our loyal Yesway and Allsup's customers and employees, who collectively donated $28,359."
Based in Des Moines, Iowa, Kum & Go, in partnership with Pepsi Beverages North America, raised over $37,000 in July for their annual Gallons for Growth campaign. "We are thrilled with the evolution Gallons for Growth has had over the years. It has become such a meaningful partnership with local communities, raising money and engaging nonprofit organizations in a variety of impactful and creative ways," said Emily Bahnsen, community investment manager at Kum & Go.
Alta Convenience, along with sister chain Petro-Mart, raised $62,974 for Wings for Life, a non-profit that raises money for spinal cord research. Customers and employees supported the cause by purchasing a paper "red wing" with their name on it to be posted around the store.
Alta has raised over $165,000 with the help of generous donations over the past 3 years.